Today at noon, the Columbus Blue Jackets unveiled the 2013 NHL All-Star Game logo for next year's game.
Initial reaction?
Awesome. It really captures the spirit of the Blue Jackets, the capital city, and the state of Ohio. It will be exciting to see at center ice next season over that weekend!
Why the big crowd for a logo unveiling?
First, this is a big deal for the city. Columbus has been a great hockey down despite the team being rather abysmal. Second, Nationwide Arena is a fantastic hockey venue despite being 12 years old. With a new lease in place and hotels going up nearby, Commissioner Gary Bettman could no longer ignore what could be done here. Lastly, the fans deserve it. Each season, while the team underachieves on the ice, the fans always come out to support this franchise. This game will show how great the community of Columbus is and fingers crossed the CBJ aren't out of a playoff spot and have a player or 2 involved in festivities!
It's moments like these that make me miss working there...for like 5 seconds
On top of this announcement, the county also came out this week and said their will be a total of $5.5 million spent in enhancing the arena. This will include a brand new scoreboard as well as LED lighting/screens around the arena. This will all be ready for the opening face off and definitely in time for January 26th!
IIHF WORLD CHAMPIONSHIPS
Each year during the Stanley Cup playoffs, the World Championships are held. Usually teams are filled with non-qualifying teams and first round early exit squads. Nonetheless, it's a chance to see Team USA put on the sweater and battle for a Gold Medal. The games are taking place May 4-20, in Helsinki, Finland, and Stockholm, Sweden.
NBC Sports has shown their ability to step up their game with not only the new NHL TV deal but the fact they carried numerous college hockey games this season. They announced this week they will be airing all of Team USA's games as well as a semi-final and the Gold Medal game whether or not Team USA is involved.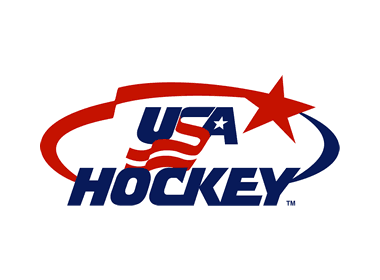 Here's Team USA's schedule:
Friday, May 4 — France, 5:15 a.m. (NBCSN, live)
Saturday, May 5 — Canada, noon (NBCSN, delayed 10:30 p.m. ET)
Monday, May 7 — Slovakia, 1:15 p.m. (NBCSN, live)
Thursday, May 10 — Belarus, 9:15 a.m. (NBCSN, live)
Friday, May 11 — Kazakhstan, 9:15 a.m. (NBCSN, live)
Sunday, May 13 — Finland, 9:15 a.m. (NBCSN, live)
Tuesday, May 15 — Switzerland, 1:15 p.m. (NBCSN, live)
Thursday, May 17 — Quarterfinals, TBD (NBCSN)
Saturday, May 19 — Semifinals, TBD (NBCSN, time TBD)
Sunday, May 20 — Bronze-medal game, 9 a.m. (NBCSN, live)
Sunday, May 20 — Gold-medal game, 1:30 p.m. (NBCSN, delayed 9 p.m. ET)
Team USA Roster
(21 out of a potential 25 man roster)
Goalkeepers:
Richard Bachman, Dallas Stars
John Curry, Hamburg Freezers (GER)
Jimmy Howard, Detroit Red Wings
Defencemen:
Chris Butler, Calgary Flames
Justin Faulk, Carolina Hurricanes
Cam Fowler, Anaheim Ducks
Alex Goligoski, Dallas Stars
Jack Johnson, Columbus Blue Jackets
Jeff Petry, Edmonton Oilers
Forwards:
Justin Abdelkader, Detroit Red Wings
Cam Atkinson, Columbus Blue Jackets
J.T. Brown, Tampa Bay Lightning
Joey Crabb, Toronto Maple Leafs
Patrick Dwyer, Carolina Hurricanes
Ryan Lasch, Pelicans Lahti (FIN)
Kyle Okposo, New York Islanders
Max Pacioretty, Montreal Canadiens
Bobby Ryan, Anaheim Ducks
Jim Slater, Winnipeg Jets
Paul Stastny, Colorado Avalanche
Nate Thompson, Tampa Bay Lightning
Head Coach: Scott Gordon...Bombay, giggity