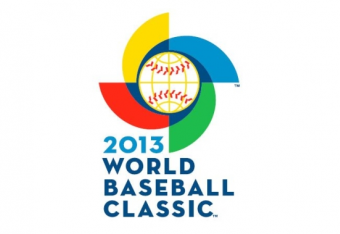 Seriously, do we need to do this?
Hello! Family & friends, I bring to you once again my weekly post from the diamond & gridiron, with the latest topics of discussion from the two sports. This week, with a little help from "The Rock" co-founder/creator, we will discuss the 2013 World Baseball Classic (spoiler alert: what's the World Baseball Classic?), along with Boomer's take on this weekends NFL Conference Championship games. Hold on everyone just a little bit longer till spring is here with, baseball, blue skies, and half-naked co-ed's, ooops, did I say that last one out loud? HHEEEEYYYYYOOOOOO!!!!!
Gainer's WBC rant:
I understand why it's being played since baseball is no longer an Olympic sport but c'mon do we really need a separate world wide tournament? It's like playing two all star games in one season except in this one the winner gets a crappy trophy and no World Series home field advantage. Oh yeah it's just more baseball for a sport that already plays too many games!! Seriously, our best guys aren't even playing. It means about as much to them as European soccer means to me. Which in case you didn't know I'd rather cut off my arms and legs with a chainsaw before being forced to watch one of those matches ssssss
I agree with Gainer's reasoning that this replaces the world baseball tournament from the Olympics, as their was no "diamond" action, what-so-ever at the 2012 London Games. However, in the past two times the tournament has been played, I think I've watched a few innings here or there, maybe. Meaning, I have no interest in watching a world-wide baseball tournament. Player safety is another concern I have on the tournament. I know, you all will say, "well, they can get hurt just as much during spring training", yeah, but this is a World tournament, I'm pretty sure they will try and leg out that double in the gap, a little harder then in a mid-March meaningless spring training game. The month of March is for the NCAA basketball tournament, NBA & NHL end-of-the-season action, not a baseball tournament, that will, eventually be won, by Japan once again, as they enter this one as the two-time defending WBC champions.
Ray Lewis & Tom Brady tangle (once again) in the AFC title game &
the Niners travel across country to face the Falcons for the
NFC title.
BREAKING NEWS: Chip Kelly takes Eagles job
*I may not have been the first to break this story*
AFC Championship Game: Ravens at Patriots
A rematch of the AFC title game from a year ago, the Ravens D, once again travels up to New England to take on Tom "Mr. Conference Championship" Brady, in a game that I couldn't care less for. The Ravens, if not the "most-hated" team of mine, one of the top two or three, along with the Patriots, who seem to be there each and every year, I will definitely be cheering for the NFC team in the Super Bowl this year. A lose-lose situation for me, either seeing Ray Lewis or Tom Brady in the Super Bowl once again, but I guess, I'll go with Bridget Moynahan's "baby daddy" in this one. Patriots over Ravens
NFC Championship Game: Niners at Falcons
The 49ers, could have easily represented the NFC in the Super Bowl a year ago, if it won't for some untimely turnovers vs. the Giants in the NFC Championship Game at Candlestick Stadium. Led by a new signal-caller (Colin Kaepernick), the Niners look to erase the recent past heartbreaks, and punch their ticket to the Super Bowl for the first time in almost two decades. A 5-point road favorite (currently), the Niners D will have to slowdown a pretty good air attack, led by the dirty bird QB Matt "Matty Ice" Ryan & his stud receiver's. I like both of these team's and it probably won't be till the 2nd half that I actually start pulling for one or the other, but if I have to I'll pick one, right now. 49ers over Falcons
There you go, Patriots & 49ers in Super Bowl XLVII, a rematch of a Week 15 meeting up in Foxboro on SNF. The Niners, blew a 28-point led, but eventually won the game, 41-34, ending the Pat's home dominance in the month of December.